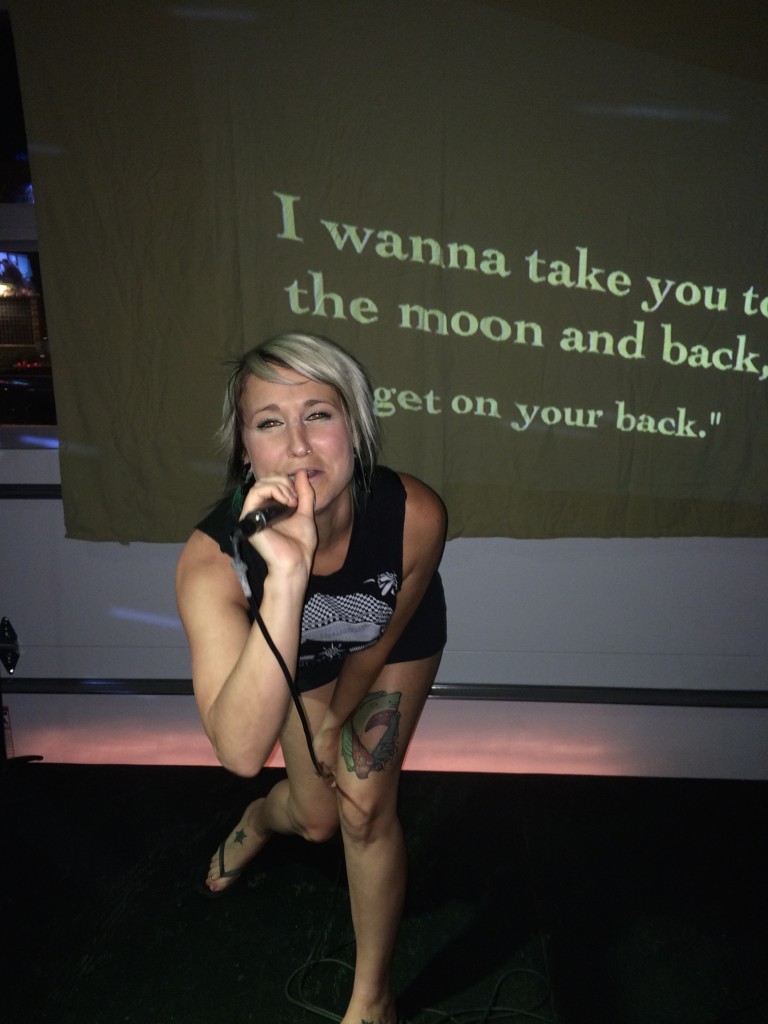 Lots of great shows in Austin this month, regular nights First Saturday at Nomad and Third Saturday at Indian Roller, plus A WHOLE MONTH of Sundays at Drinks Lounge!
Karaoke Underground has been teaming up with Transmission Entertainment for Fun Fun Fun Fest since 2010, and this year we're bringing Drinks Lounge into the picture for the most fun yet. Every Sunday in October, you can enter a drawing to win fantastic prizes – including FFF passes! – by singing any song on the KU list from an artist performing at this year's fest OR by making a donation to Girls Rock Austin. And on November 1st, less than a week before the fest kicks off, we kick it up another notch with a panel of judges determining the winner of a pair of FFF Ultimate Smooth Passes! RSVP here!
Also, working on a West Coast tour the second weekend of December, should be able to confirm all the dates before the end of this month. Seattle, Portland, San Francisco, Los Angeles: Look out! If you know a venue that would be perfect, please let me know right away by replying to this email.